***PLEASE NOTE***
Special Olympics Pennsylvania are currently being planned for fall 2021. Check back for updates.
More information at:  https://specialolympicspa.org/
Check out these special events from Special Olympics Pennsylvania:
JUNE 14TH – 18TH @ 7:00 P.M.
Online Talk Show
A brand new online "Talk Show" will focus on the components of Special Olympics, using storytelling to highlight the importance of what we do. Hosted by athletes, the talk show will include interviews, trivia/games, athlete talent, sponsor involvement and more.
June 14: Episode #1 – Get Off the Sidelines at 7:00pm
June 15: Episode #2 – Athlete Leadership at 7:00pm
June 16: Episode #3 – Healthy Athletes at 7:00pm
June 17: Episode #4 – Cities of Inclusion at 7:00pm
June 18: Episode #5 – Unified Sports & Sheetz Award at 7:00pm
JUNE 19TH @ 2:00 P.M.
Fitness Heptathlon Awards
Virtual Awards Ceremony to acknowledge the success of athletes who participated in our Spring Fitness Heptathlon, an event comprised of 7 different fitness exercises (chosen from a full menu of 26 options). For competition, participants earn points based upon their performance improvement level in each exercise.
JUNE 21ST – 27TH
Be a Healthy Athlete: Get Ready for the Sports Season!
Get ready for the sports season by meeting with volunteer healthcare professionals and students to answer health questions, receive health education tips, and learn about resources in your local community. Click here to learn more!  Check out our Facebook Event page.
JUNE 27TH
We will close Virtual Summer Games with a show of thanks and appreciation for our coaches/volunteers and a dance party to celebrate athlete success.
Closing Ceremonies/USA Games Drawing at 2 P.M.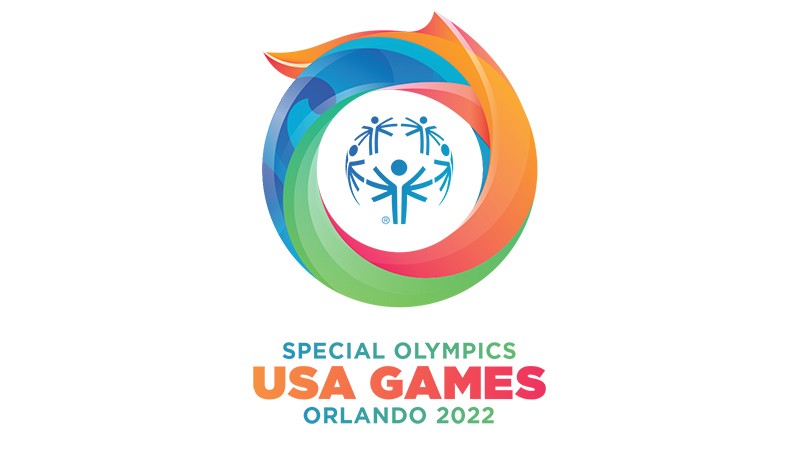 The 2022 Special Olympics USA Games will take place in Orlando, Florida from June 5-11, 2022. Team PA will consist of 122 athletes and 34 coaches from 14 sports. Pre-qualified spring sports athletes will be announced during Summer Games Closing Ceremonies on June 27th. 
Victory Dance at 7 P.M.
To join, simply go to www.mixcloud.com/live/fireside-events at 7 p.m. on Sunday, June 27!!
When Tim Damiani and Tom Delaney started coaching five Bucks County Special Olympics athletes, they could run only about 100 meters before they got tired. Read more ... 
Do you enjoy watching individuals overcome personal or physical challenges? The Special Olympics of Bucks County inspires participants to do so every day. Below are several images of our athletes in actions. As you will see, our participants are active in a wide range of sports. Our current Fall offerings include Soccer, Bocce, Flag Football, Long Distance Running/Walking, and Volleyball. We may still have some availabilities in these sports, so contact us to sign up today. We also introduce a variety of other sports for the fall and winter seasons, so remember to check our What's New page for the latest information and for registration information.
Basketball
On April 12th, Bensalem High School hosted the Bucks County Special Olympics Basketball team in two high-spirited games. The competition was intense and the games were exciting to watch. A great time was had by all of the athletes---parents, coaches, and spectators too!
Colby Classic
Colby Umbrell volunteered for the Central Bucks Aquatics site while he was a student at Central Bucks High School East.   His family is quoted as saying "Colby loved and admired the Special Olympics athletes.  Sports came easy to him but he helped others overcome their obstacles."  He quickly became a wonderful and caring volunteer to the entire swim team.  He is still fondly remembered by many of the swimmers.  After graduation Colby attended John Hopkins University.  Following his college graduation he joined the Army in the Parachute Infantry Regiment and served in Iraq.  Unfortunately he lost his life defending his country and his fellow soldiers in May, 2007.  Every year a memorial walk/run is held in Doylestown.  Proceeds from the walk go to various charities.  Special Olympics has consistently been one of the recipients.  The Umbrell family supports the CB Special Olympics Swim Team to help defray the cost of the spring aquatics invitational.  In honor of Colby the spring invitational was renamed the COLBY CLASSIC. Here are some photos from this year's swimming competition, held on March 13: